Progress sometimes involves looking back into the past and that was certainly the case with Blackburn Central Library, which was treated to a £2million facelift to restore it to its original glory. Mitchell's designed and installed a bespoke scaffolding solution to facilitate the 'Back to the Future' project.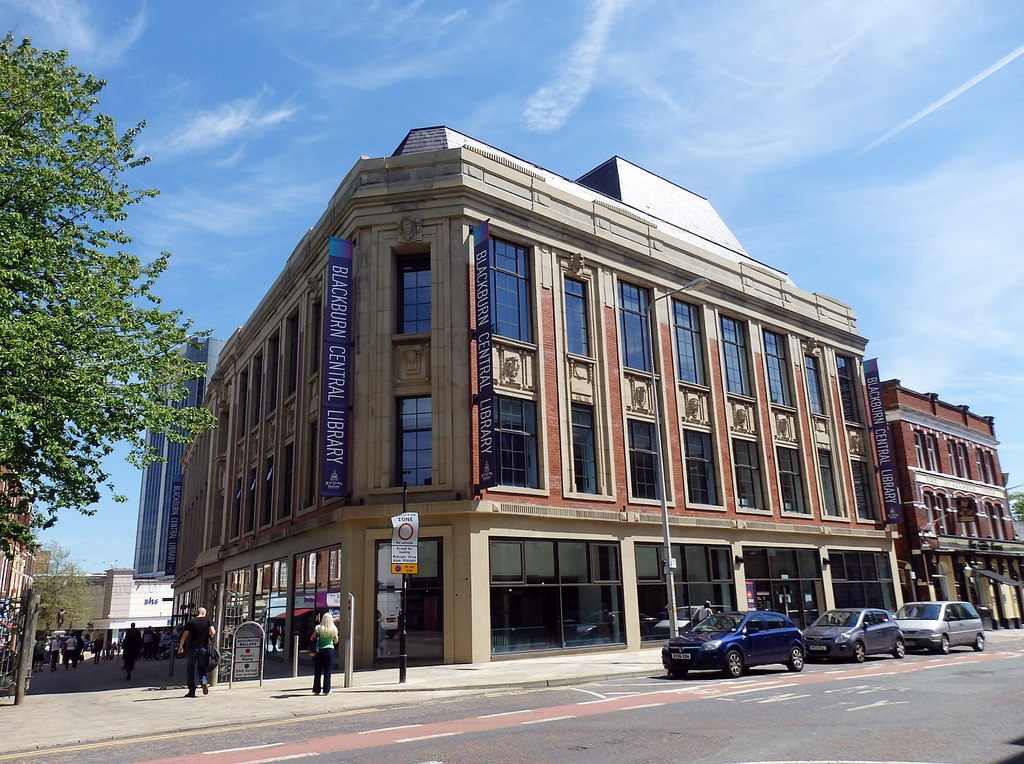 For 40 years, the building was home to the Co-Op Emporium, a department store that opened with the merger of four other Co-Op stores back in 1930. When the library took over the premises in 1970, an ill-advised project saw the facade of the building covered with ugly concrete cladding.
As well as being aesthetically unattractive, the concrete cladding eroded over the years. This damage became so bad that there was a clear risk of lumps of masonry falling into the street below, prompting council bosses to authorise its removal. Mitchell's were contracted to provide a scaffolding solution, which was designed to bespoke specifications.
Damian Talbot, who is in charge of leisure for Blackburn with Darwen council, said that he was 'delighted' with the removal of the concrete cladding that has allowed the original beauty of the building to shine through once again. He said, "The scaffolding that has been on the central library for around 12 months is almost completely removed, and the majority of the stonework has been restored. This was a vital piece of investment, and what it did was give us an opportunity to restore the building to its original glory. The library is very important in the town, very well used and one of the busiest libraries in the north west, and it is a landmark building in Blackburn centre.
Work on the outside of the building coincided with a transformation inside, in which a brand-new online information hub was created to improve facilities for residents of the local area. All of the work is now complete and the scaffolding fully removed.
To find out more about previous projects that Mitchell's have provided scaffolding to, check out our portfolio online.